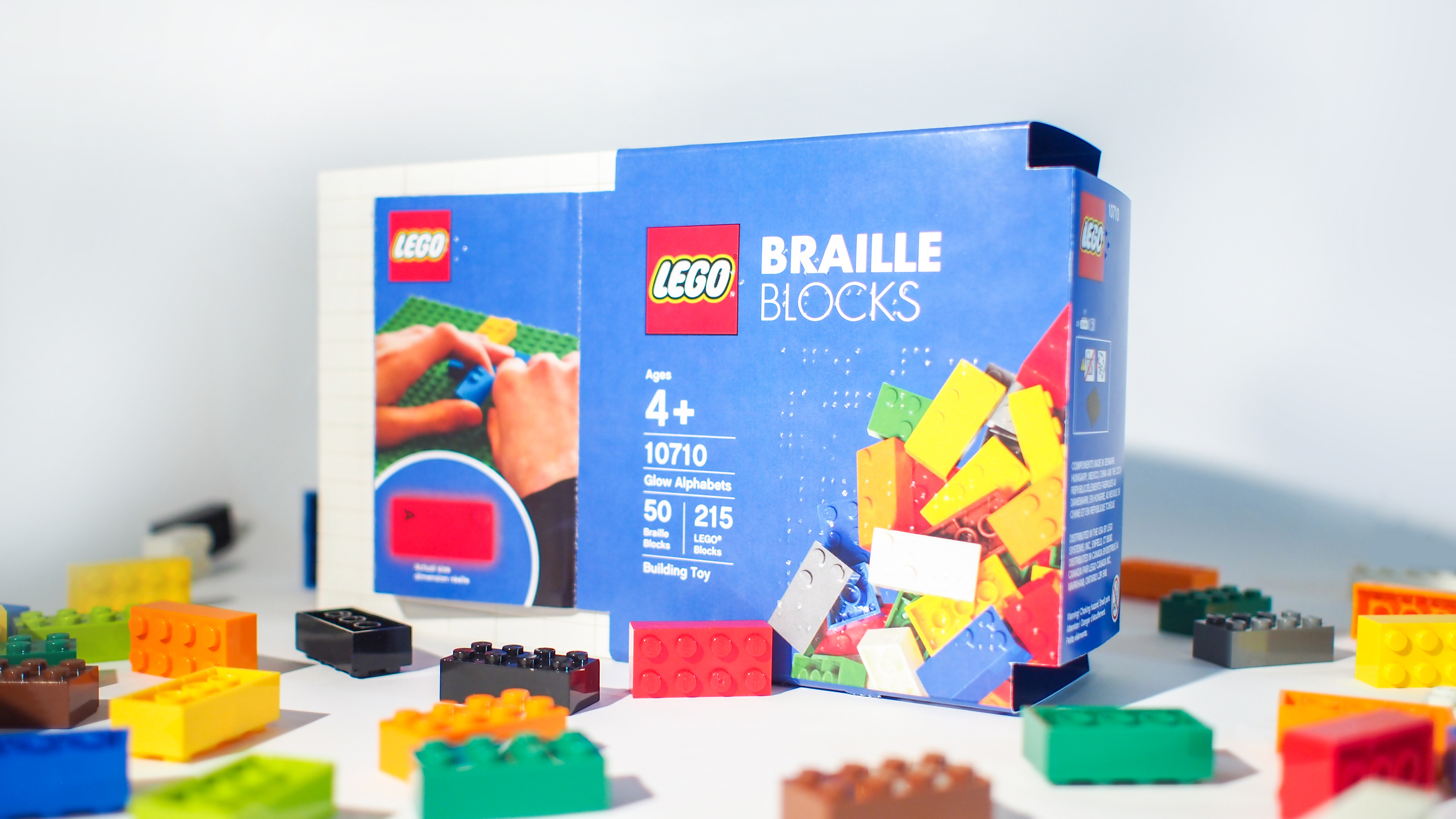 Challenge
A packaging design that focuses on the often neglected consumer target, those consumers that are not your typical, average consumer yet still have needs that are not being properly fulfilled or could be fulfilled more effectively.
Solution
Since LEGO® is releasing a new braille set in 2020, our design intent is t
o teach braille to the blind and visually impaired children in a fun and engaging manner
.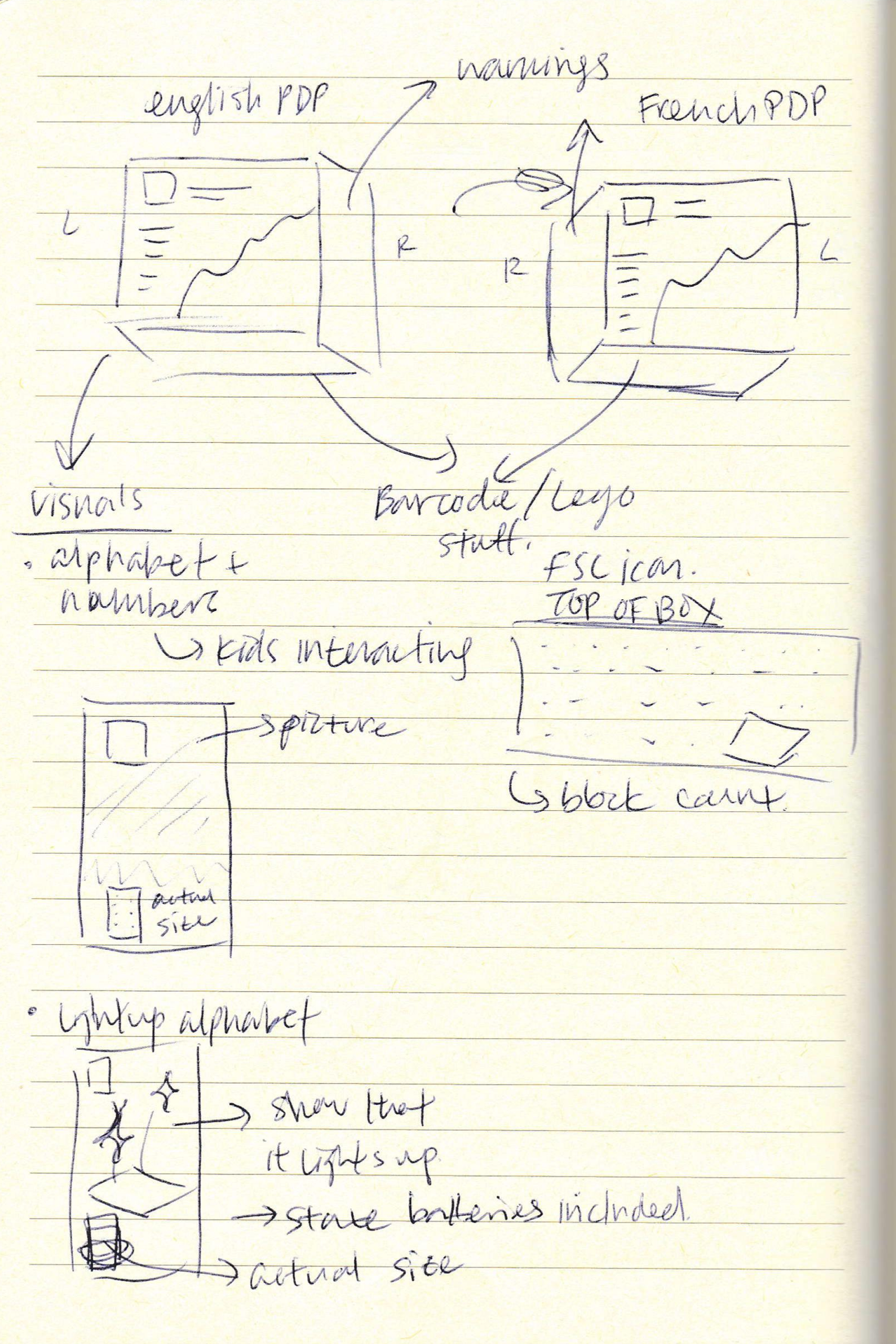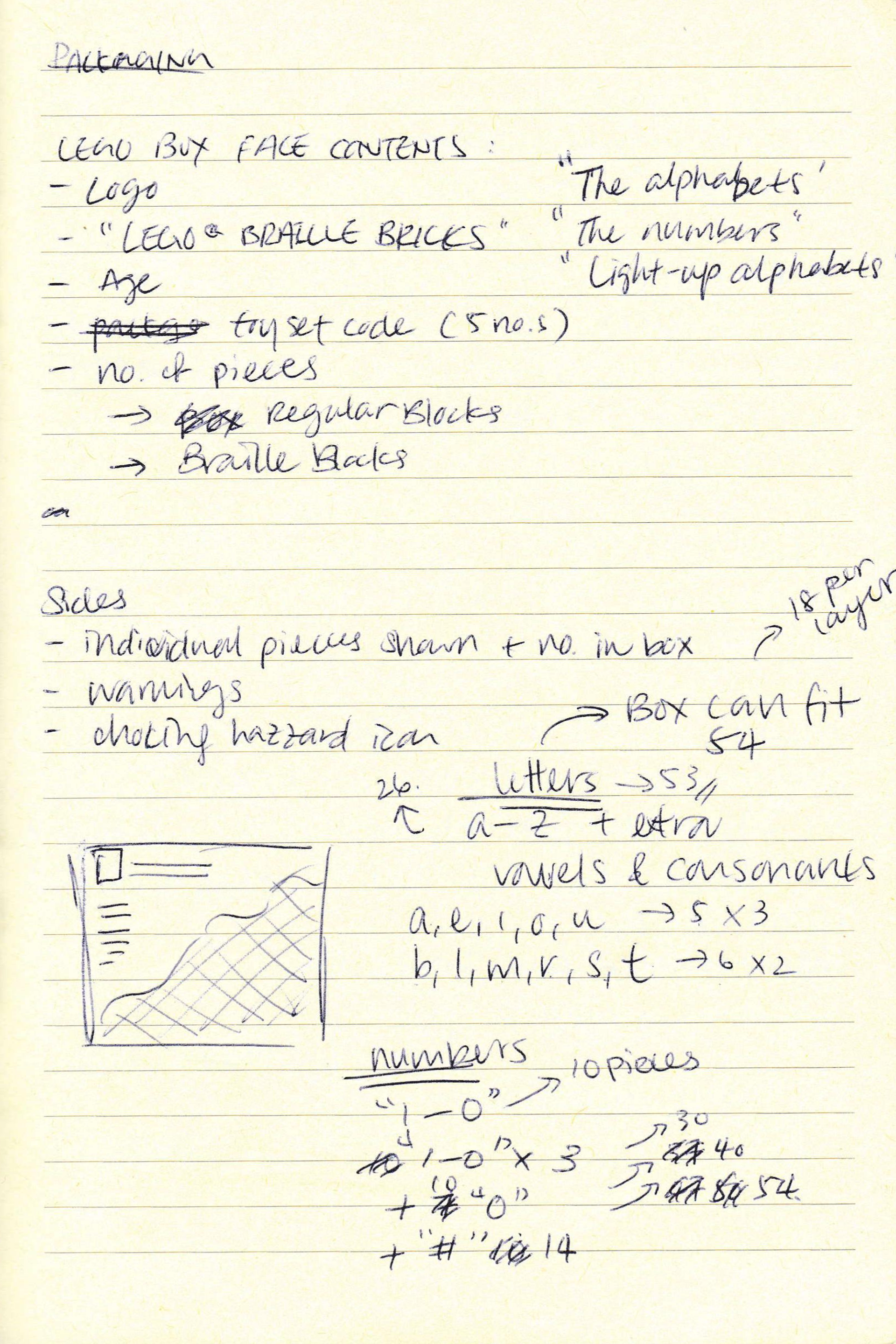 Play is important to a child's early learning development, training their senses and actions. It allows for a child to learn and gain skills such as: motor skills, memory, problem solving skills, vocabulary, concept development, social skills, and self-confidence. As children develop, they engage in more complex and different kinds of play.
Braille is a tactile reading and writing system used by blind and visually impaired people who are unable to access print materials. 93% of people registered with a visual impairment can see something. People with light perception can perceive light (but not colour or shapes), and sense when something is brighter/darker.

Product Design
The product will be focusing on constructive play for young children aged 4 and up. The three sets would be an alphabet set, number set, and a light up version of the alphabet LEGO® set for children with light perception. 
Package Design
Our design objectives is to create a package that can be easily incorporated into a child's play. We decided on a wrap-around seal to cover the actual product with corner reveals to display the piece. With less packaging and more functional properties, the box holds the braille piece is made out of regular LEGO blocks and can be broken apart to be used as building blocks, while the base of the box serves as a platform. The quadrilingual package caters to English, Unified English Braille, French, and French Braille.